MOROCCAN RAIDS
The first Moroccan races were above all raids which crossed all the country or a great part.
In 1912 is held the first of these races. At one time the races such as Vanderbilt and Gordon-Bennett were not finished since so a long time.
Morocco being still a country colonized by French, it saw the first race tests in the desert. The race joined Rabat and Casablanca , that is to say, about 77 miles . A Panhard and Levassor finished first after 5 hours. Splendid publicity for their very new engine, "without valve" (either a two-stroke engine).
The roads were still sinuous, to see non-existent. It was necessary "to cut through" a path in the Moroccan desert.
Announcement of Panhard et Levassor :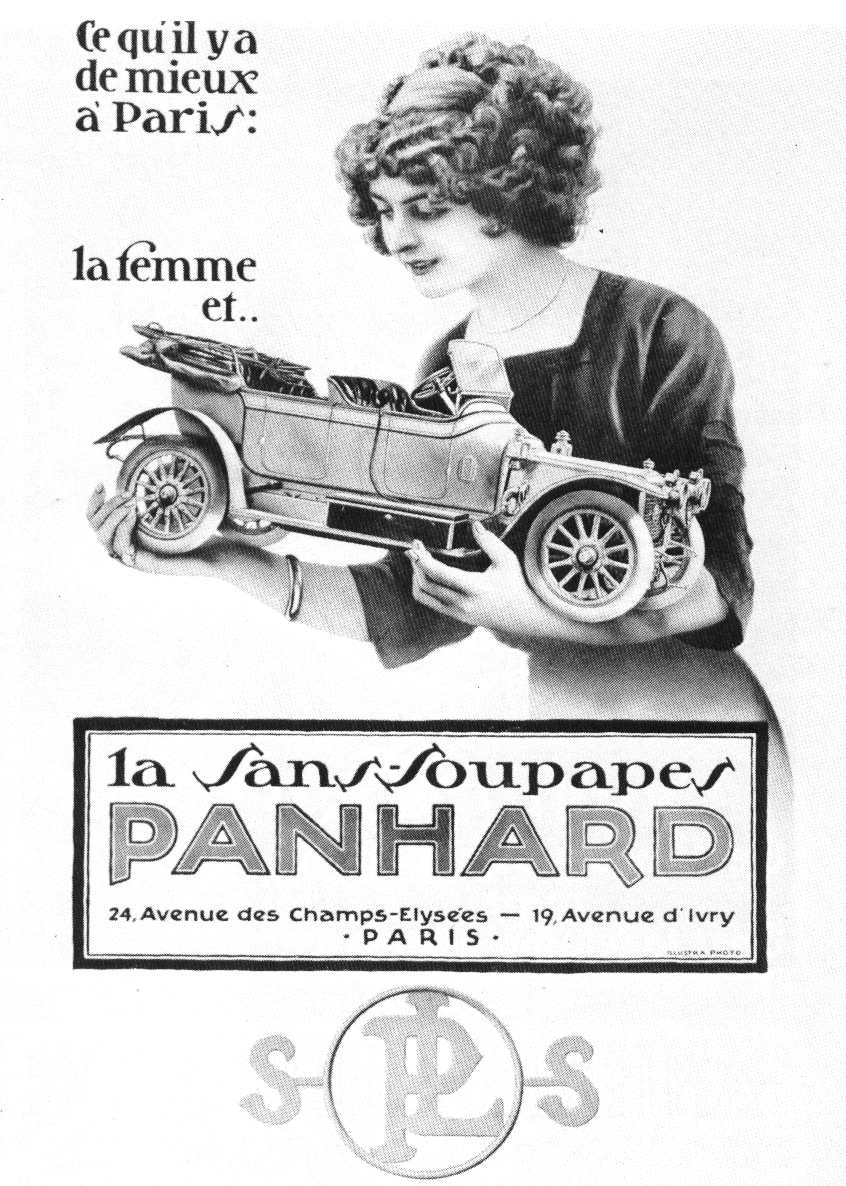 The same year, an Alcyon put 7h25 from Casablanca to Marrakech and 6h05 for the return.
In 1913, another race is held, on a somewhat improvised circuit, "The speed circuit of Morocco ", which made 578 miles . This year, River, little known driver at the time, won the race with a "Metallurgique" (Belgian mark of the time) to 31.69 mph of average speed.
The race was organized by the "Vigie Marocaine" (daily newspaper). On the eleven competitors which left, only six were arrived.
From 1914 to 1920, year by year (even during First World War) the race continued and one saw international drivers participating to it.
Until 1921, where Pierre Delage won with a car which bore his name.
The north Moroccan circuit in
1922
saw Morisson winning on his Quadrillette Peugeot
The winner, Morisson :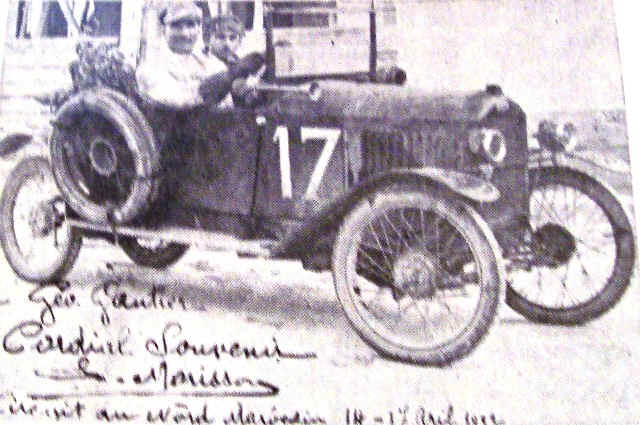 In 1923, a "non-stop" race was improvised on the Moroccan routes, Algerian and Tunisian road to connect Casablanca to Tunis , that is to say 1378 miles . A strictly advertising race; having to praise the quality of the products on their purchase price, the weight and the cubic capacity.
A Sénéchal (who won the race), 2 FIAT and 2 Bugatti took part.
From 1925 to 1930 Moroccan raids took part on the "South Circuit" (or Circuit of Morocco). Who will be, during this period, the main circuit of Morocco .
And, thereafter, the races proceeded on the Anfa circuit. And the first Rallies of Morocco took place.