LA CORNICHE RACE TRACK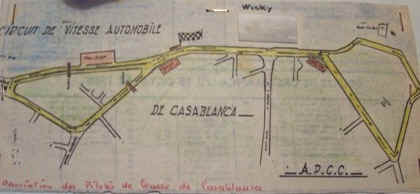 Length : 2,625 miles
The "circuit de la Corniche de Casablanca" (still named "circuit de vitesse automobile"), was located between Aïn-Diab and Anfa districts, close to El-Hank lighthouse.
This race track has been especially used for national races with Moroccan best pilots
It was dangerous because of its pavements, its fast layout and its relief.
Just like Aïn-Diab race track, no or few safety measures were taken.
Most important races occur at the end of the sixties and at the beginning of the seventies.
In October 20th 1968 the first international race was organized in la cornice race track since the 1958 Morocco Formula 1 Grand Prix.
After many secondary races very animated by the local pilots, was held a race of sport prototypes.
The grid was mainly made up of the Renault Alpine team, coming from France for testing its splendid A220.
The Swiss pilot André Wicky was also engaged with its Porsche 910.
Note that, local pilots Max Cohen-Olivar and Pierre-François Rousselot made known themselves later in many French races.
Alpine A220 at "le Mans Classic" :


And at la corncihe race track :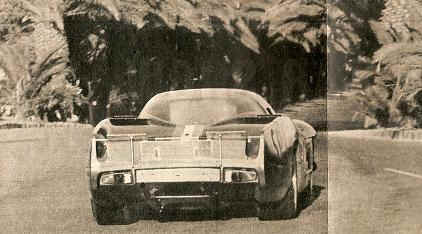 The pits :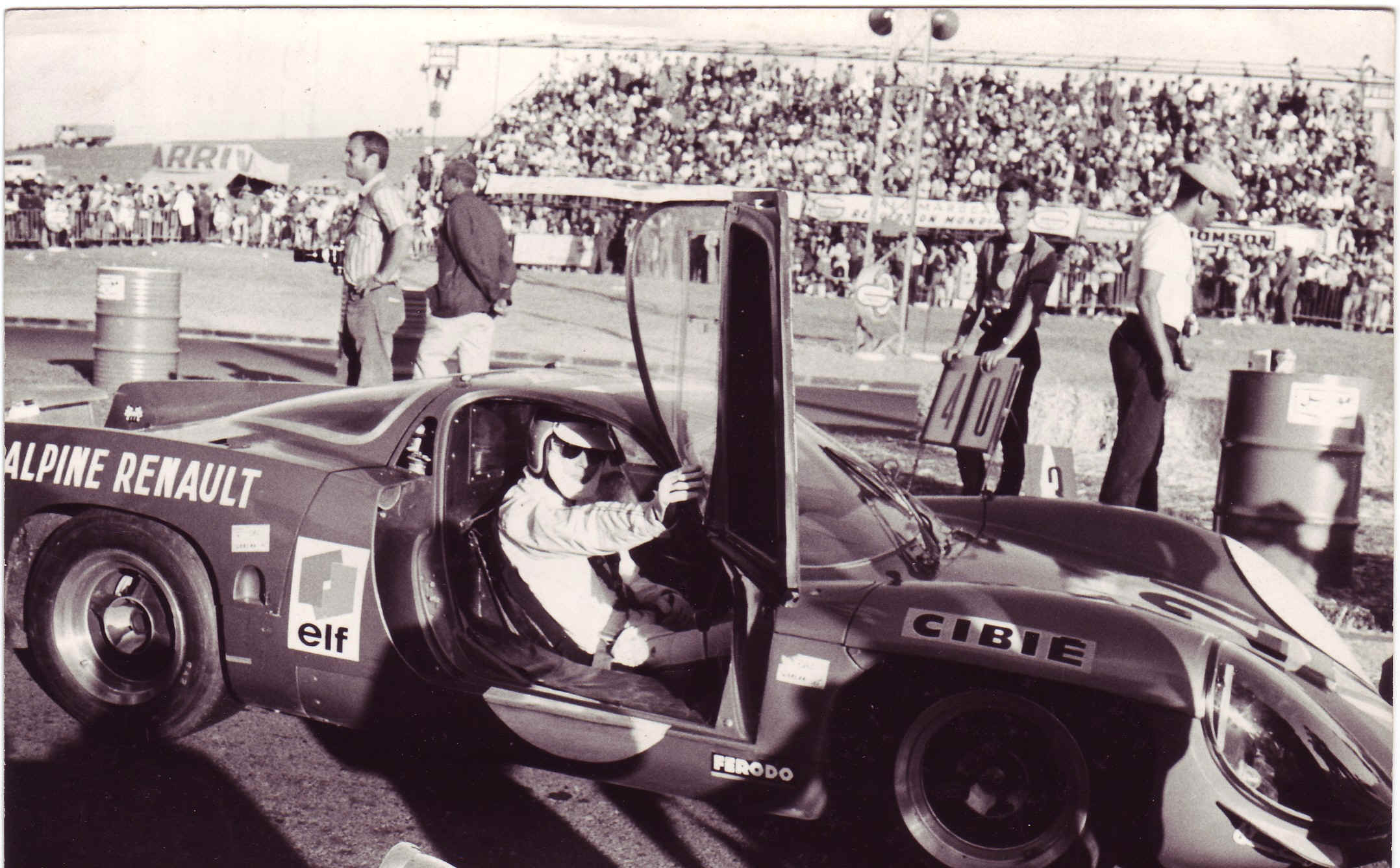 The paddock :
André De Cortanze and his Alpine A220 :

André Guelfi and his Alpine A220 :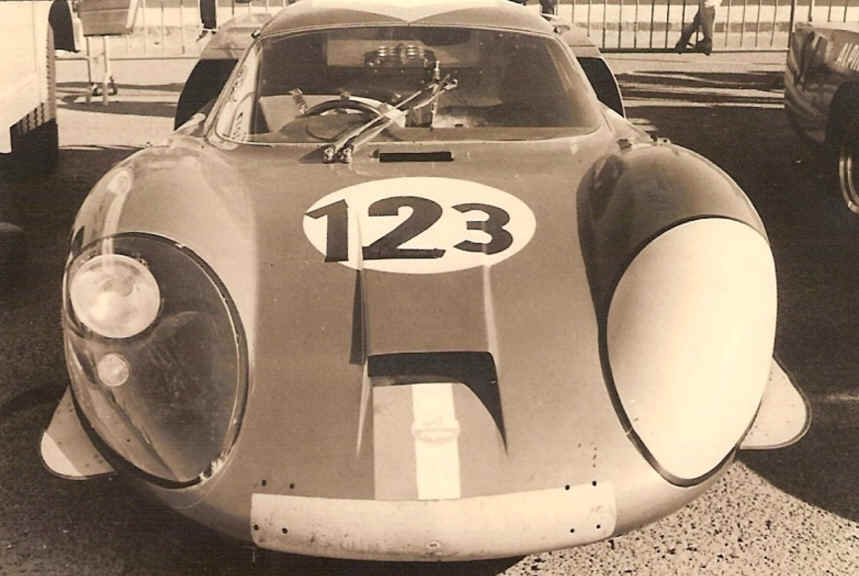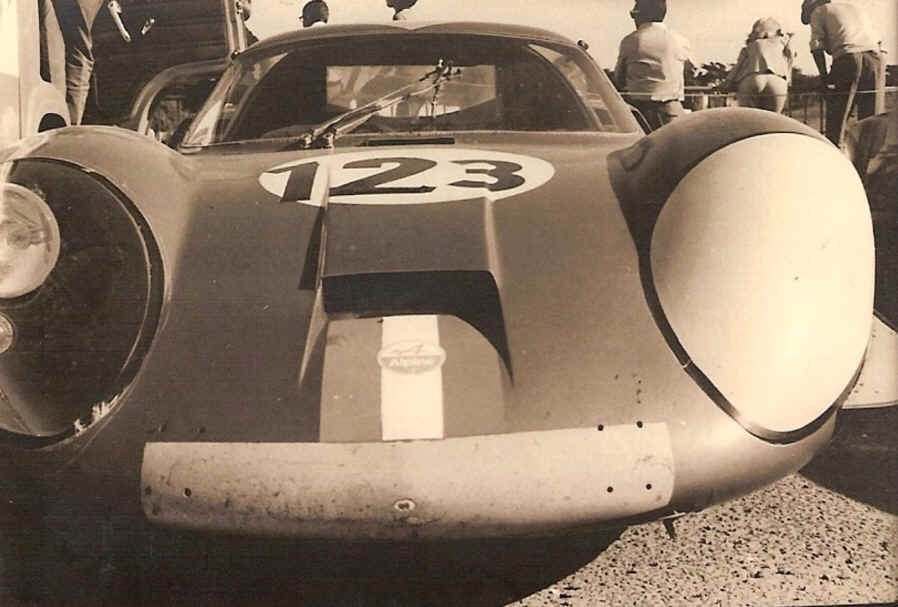 André Wicky on Posche Carrera 10 says too 910 :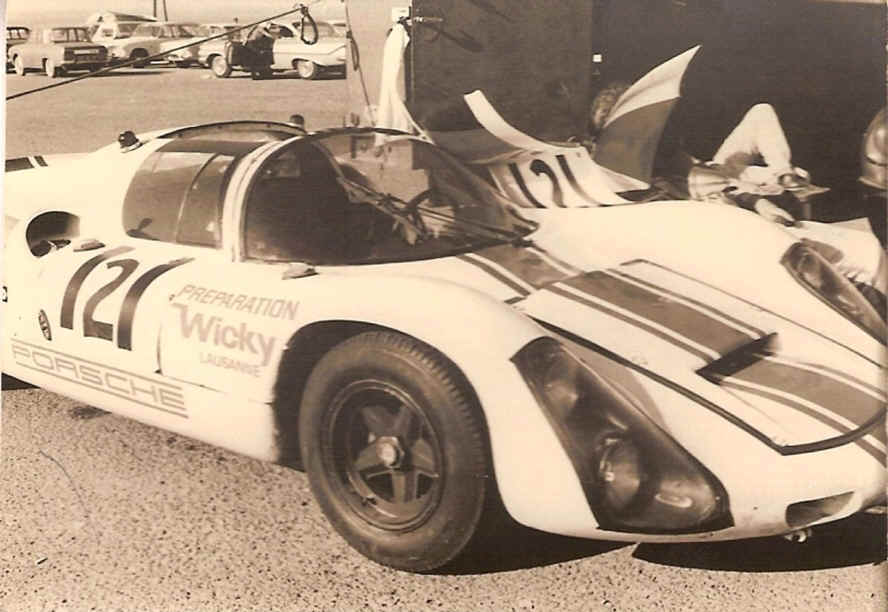 The race was summarized has a Alpine show. André De Cortanze finished more than a minute on André Wicky. André Guelfi, in delicacy with its gear box on the other Alpine A220, did not finished, engine broken.
Excellent races for Robert Lassus on his profiled BMC Cooper and Max Cohen-Olivar on his Lotus Elan.
Below, a significant number of pictures offered by Jean-Charles Galvez :
André De Cortanze on Alpine A220 :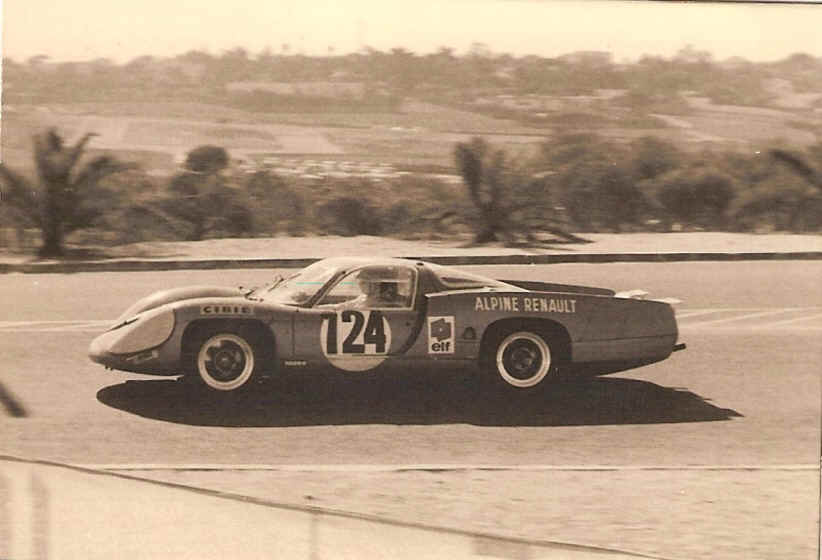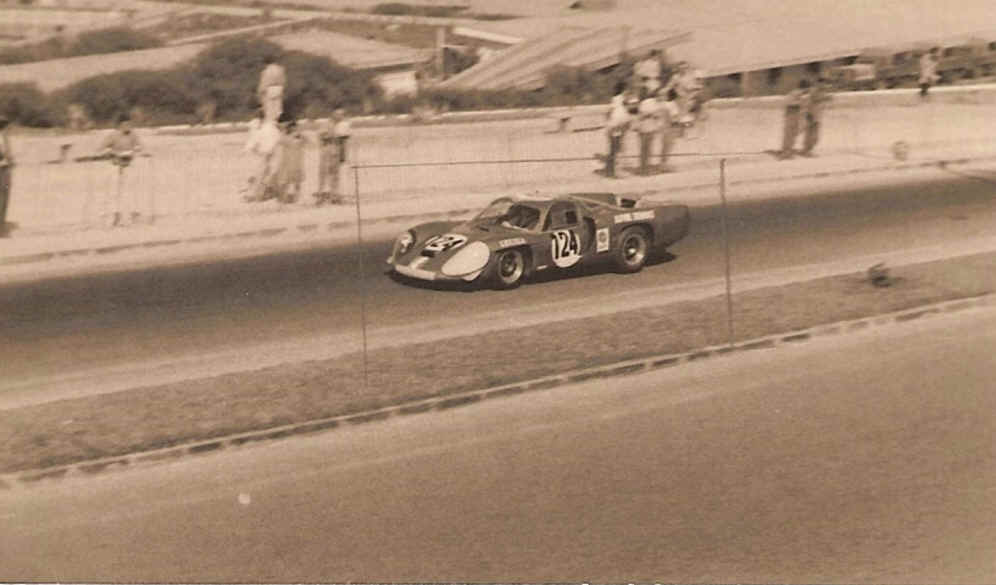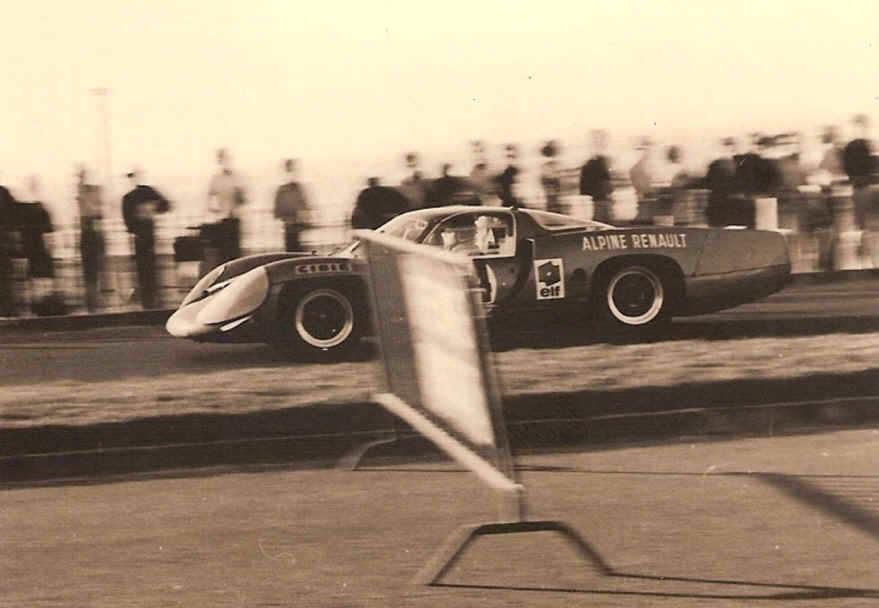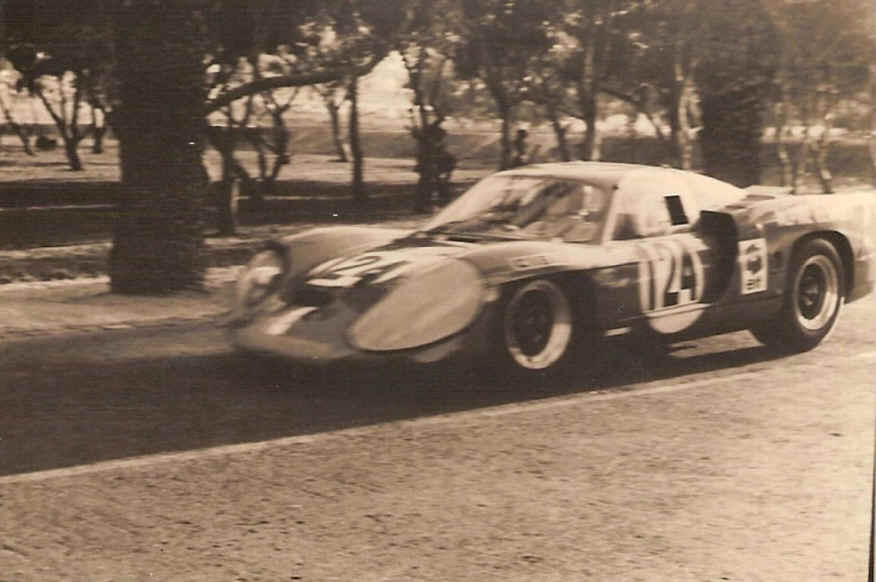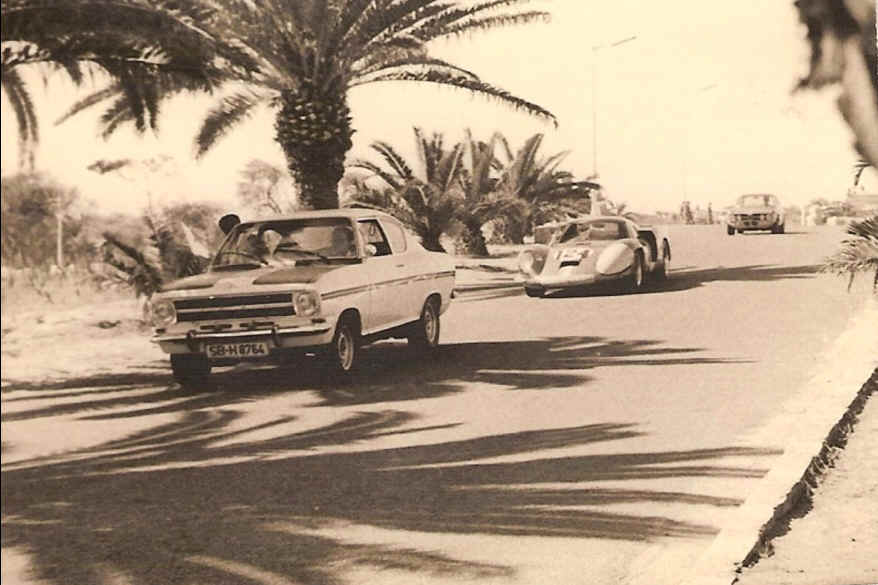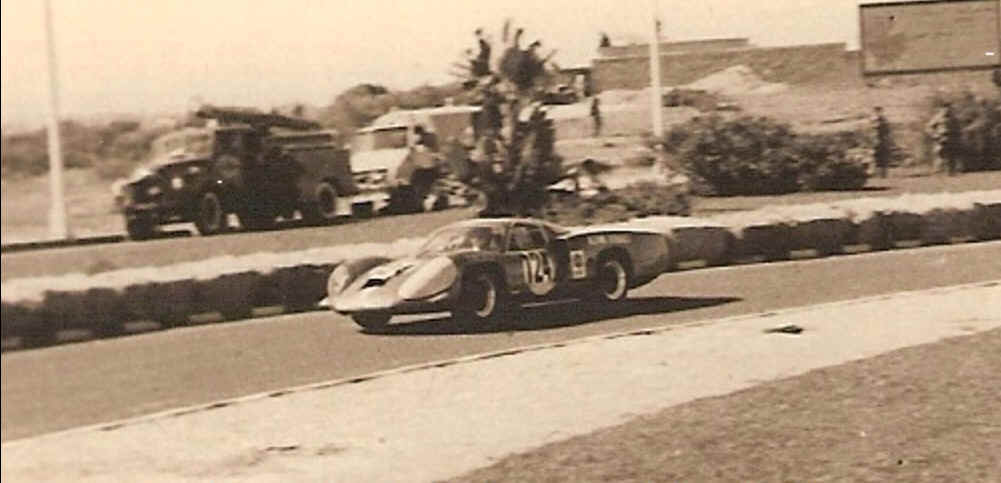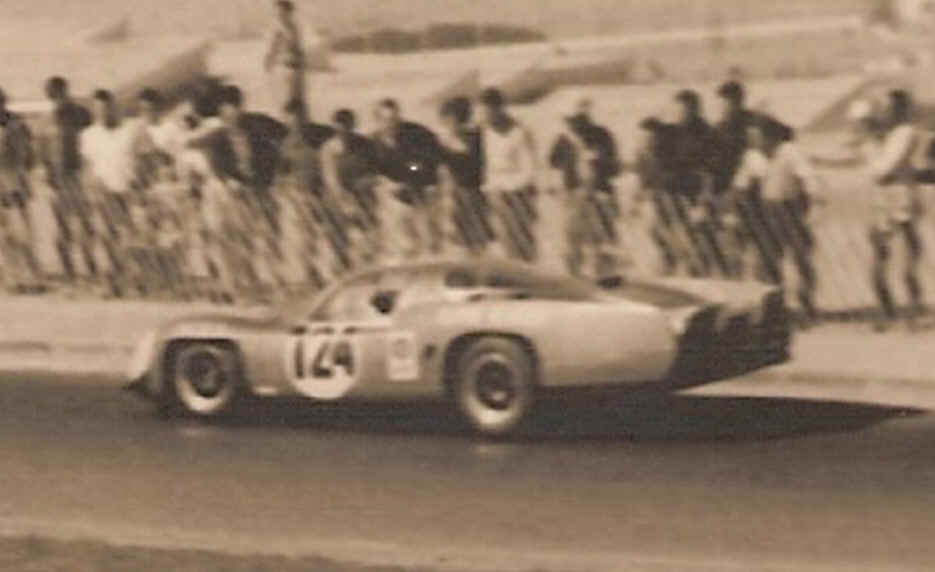 Jean Plassart on MATRA Jet VI :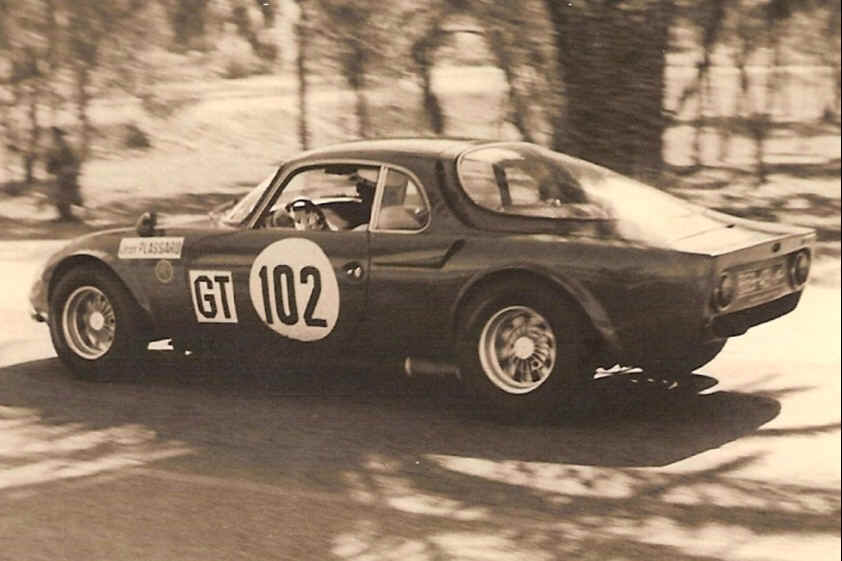 Collomb on Alpine A110 :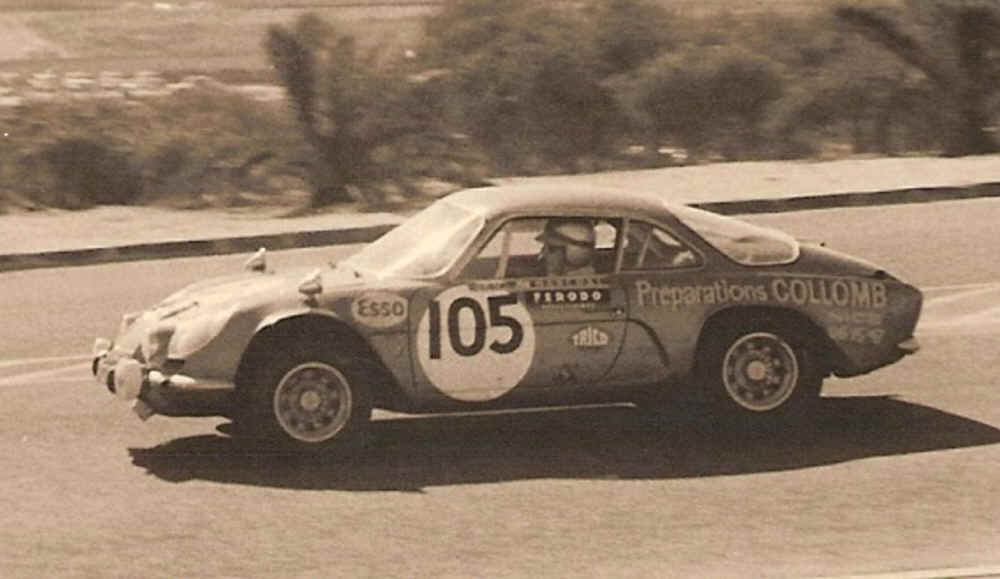 Jean-Pierre Haurioud on Ferrari 275 :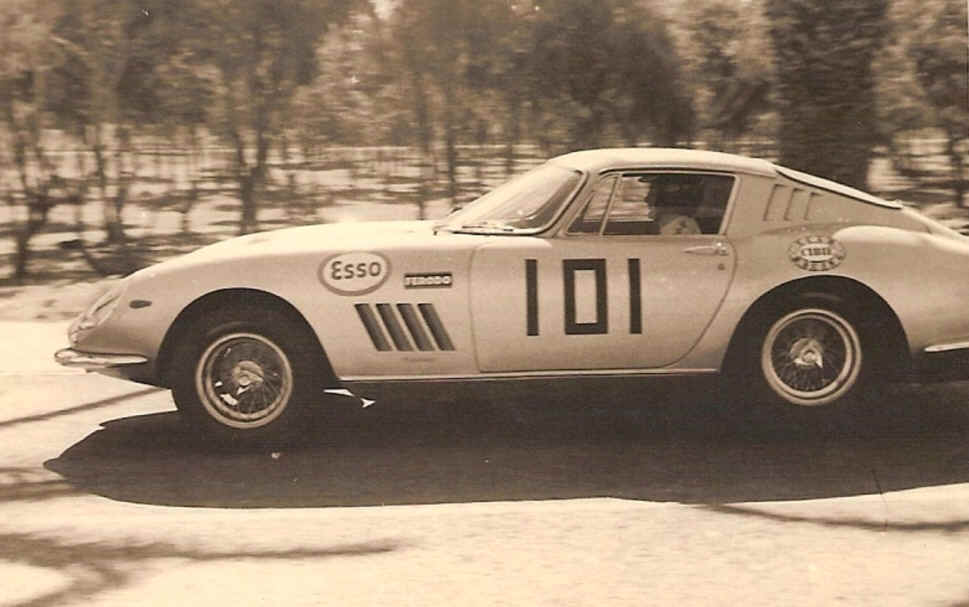 André Guelfi on Alpine A220 :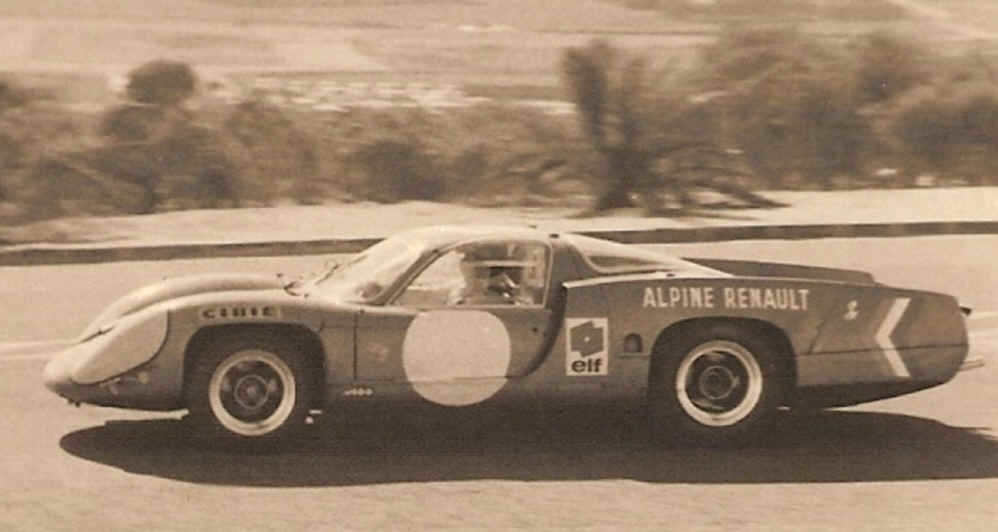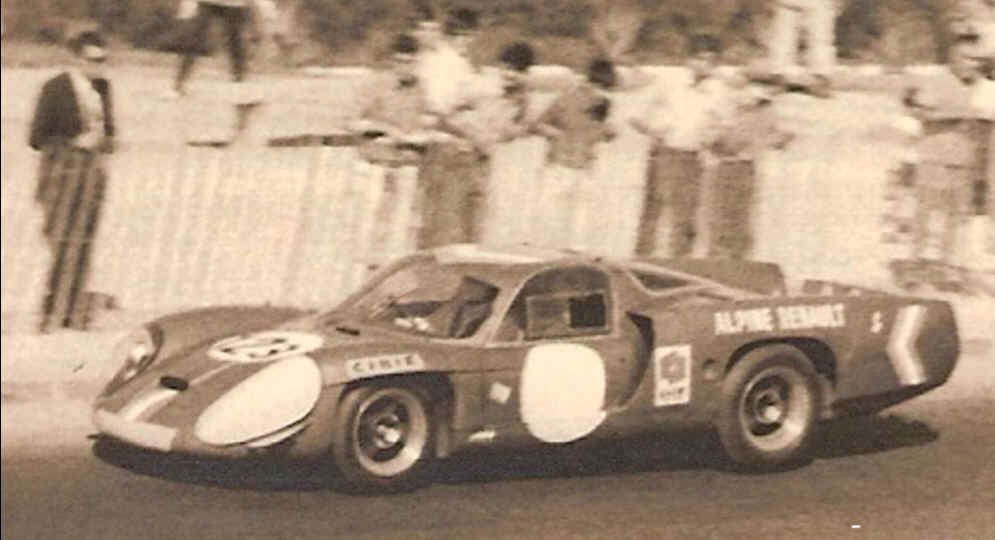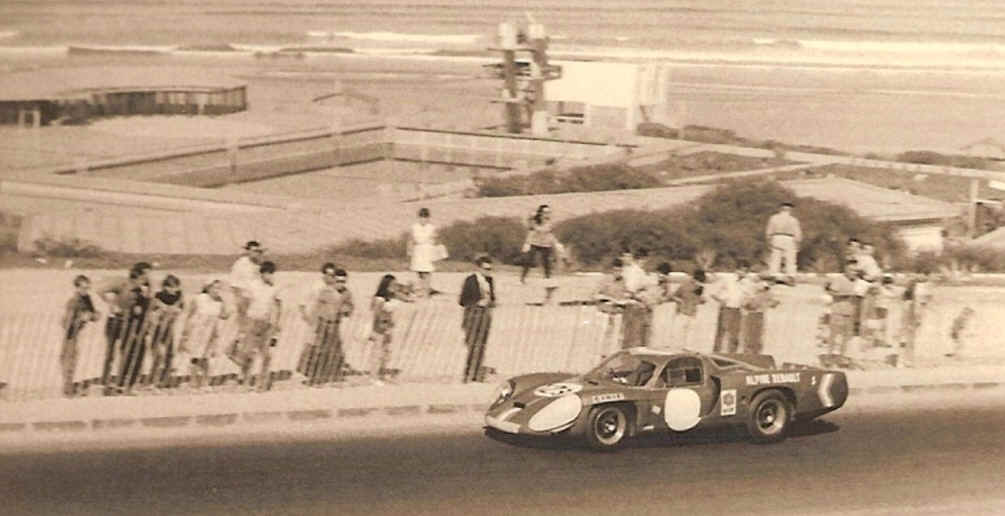 André Wicky on Porsche 910 :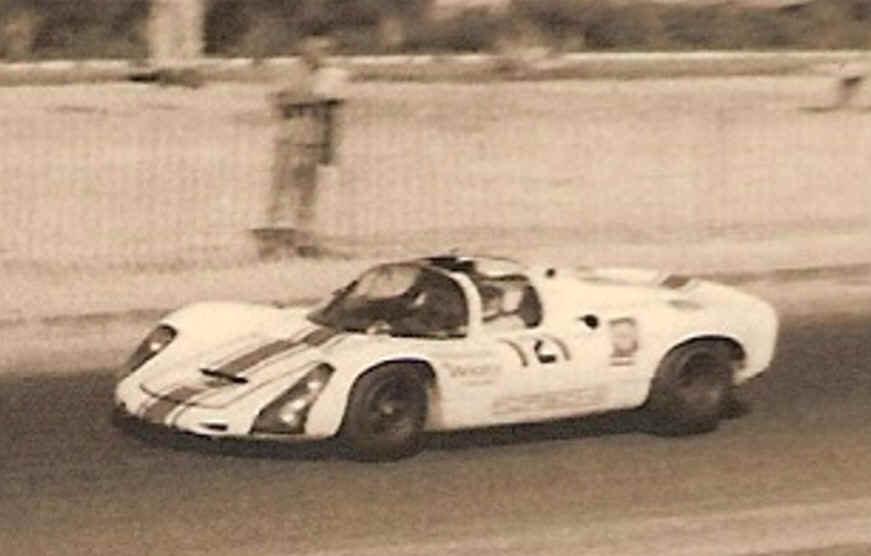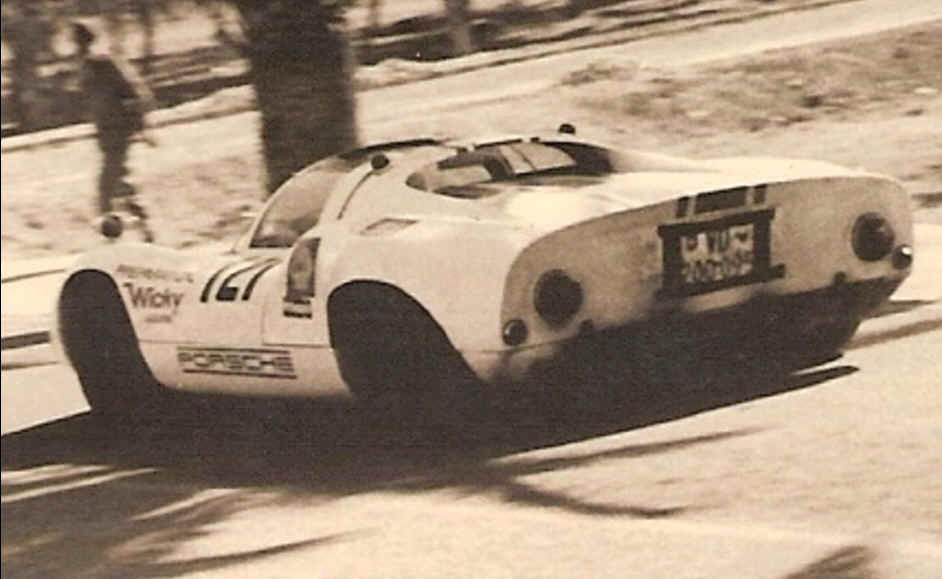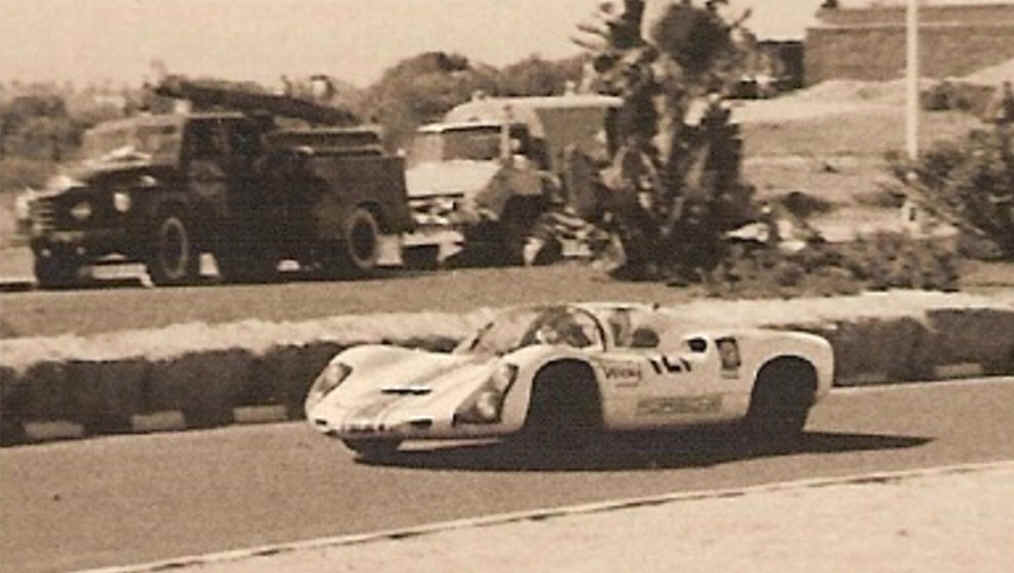 Dutoit on Posche 904 :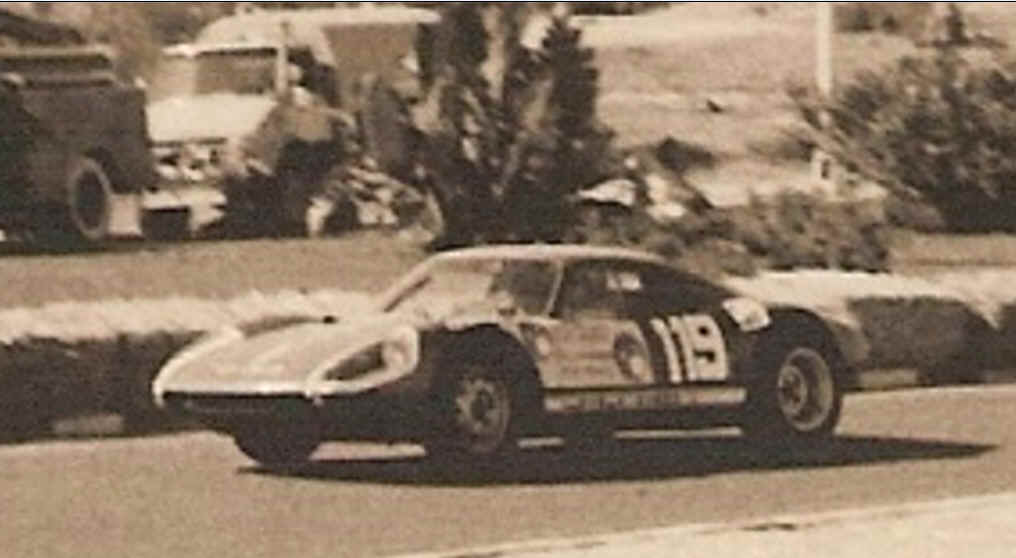 Lassus on Mini-Cooper and Bernardo on R8 Gordini :
Salemi on R8 Gordini :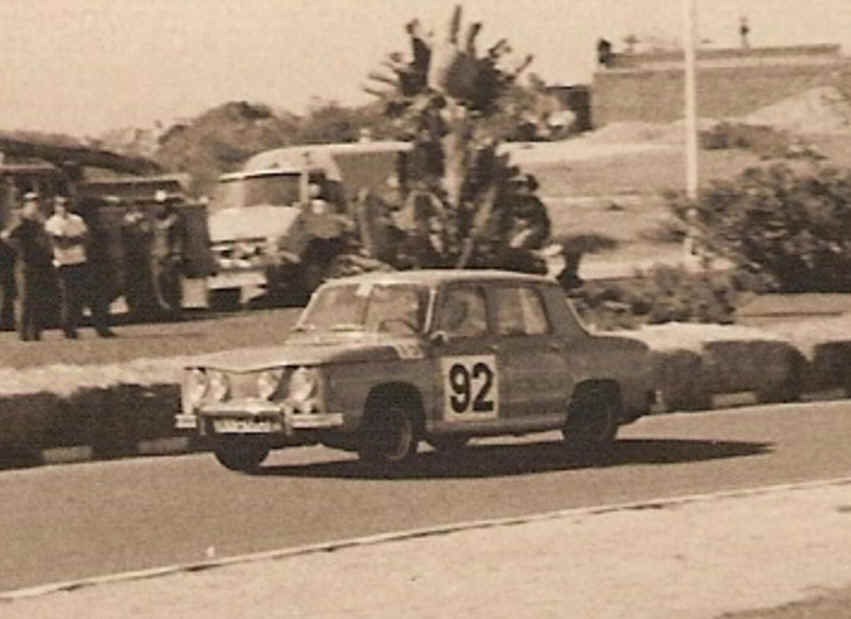 Then, another race followed, with Formula 3 and Racers.
Michel Méli on Racer :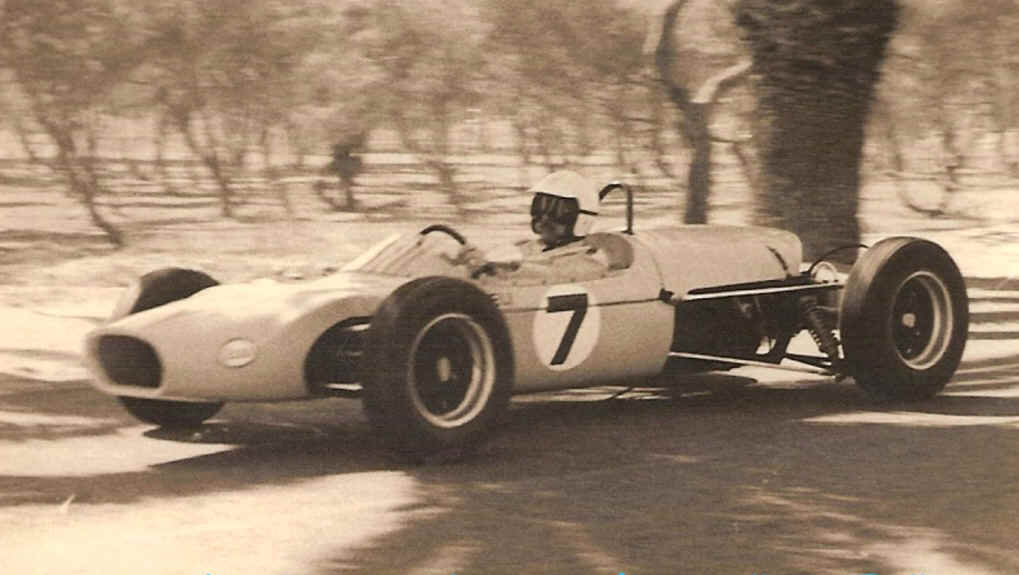 Robert Lassus on Cooper F3 :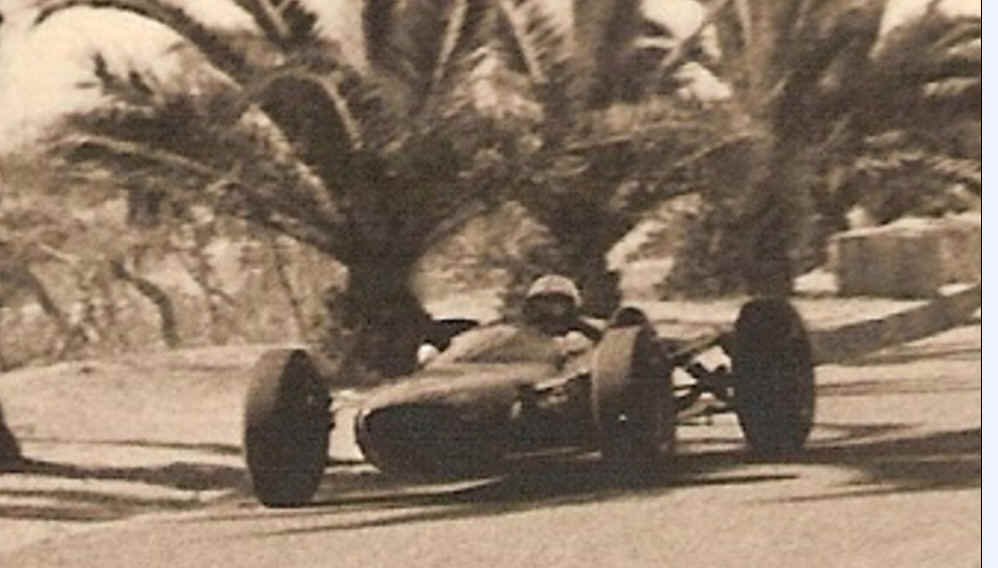 the programm cover of the race (note the André Wicky's Porsche Carrera 10 ) :

In 1970, other races continue, including some group 3 and Formula 3.
Here photographs of these races:
Racers Formule 3 : Beranger (Alpine Berlinette) :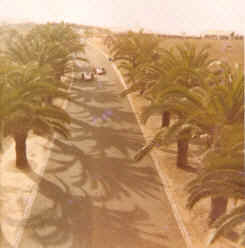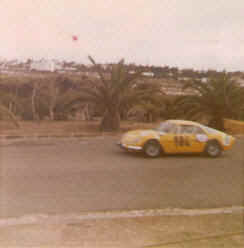 In this same race, we could see "muscular interventions" of Christian Diot : here in its accident which will cost him the race :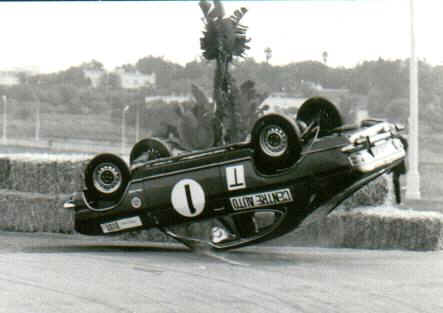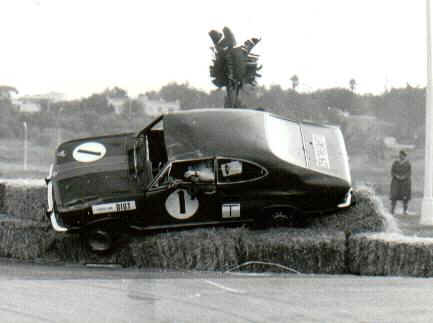 Le Tahitien and Albert Benchaya :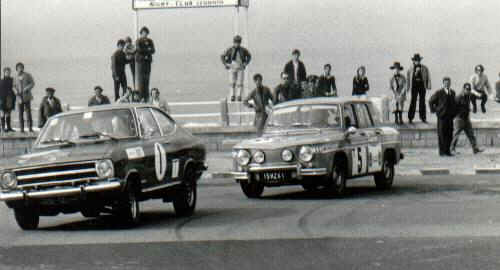 Le Tahitien, on several occasions :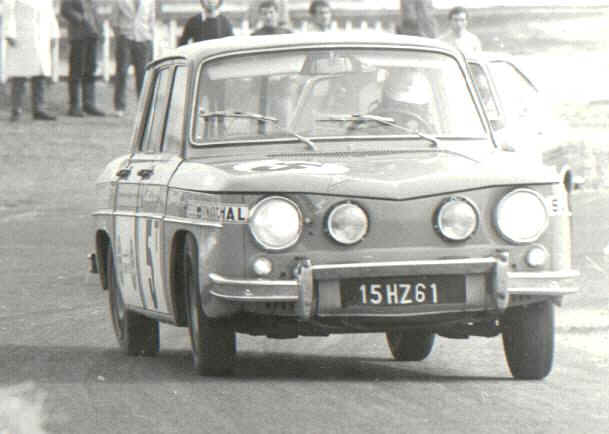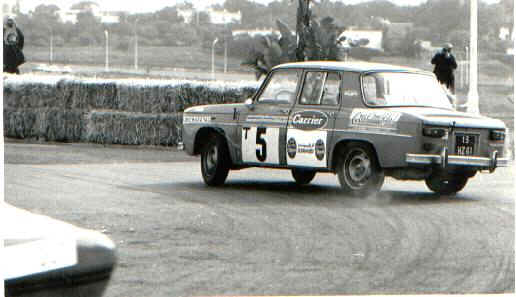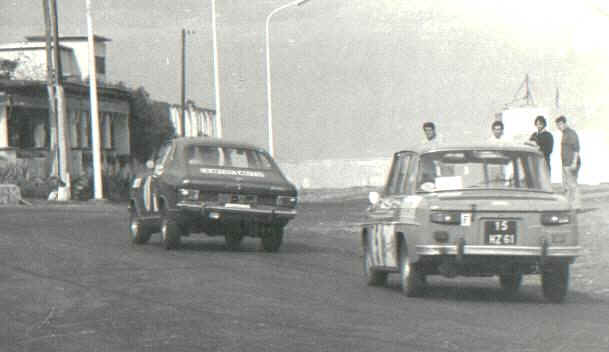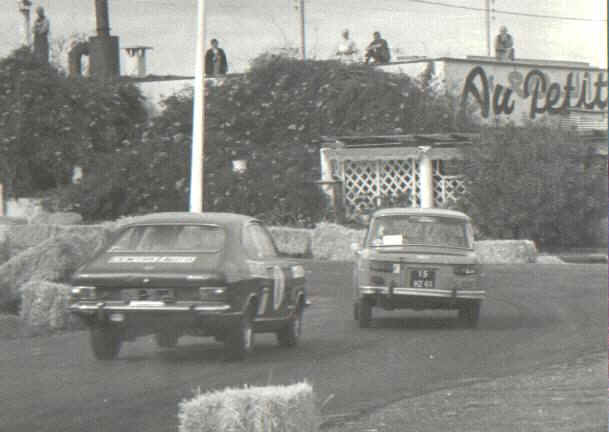 Le Tahitien, at the finish :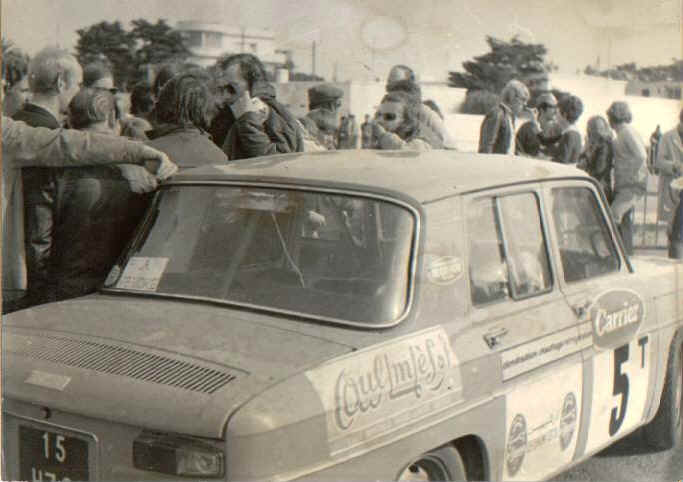 Just like in 1971.
Benchaya ans his BMW 2002 : Bongiovani on FIAT 850 :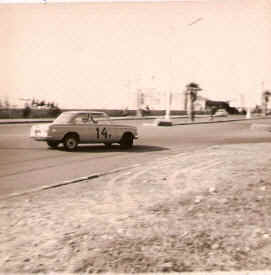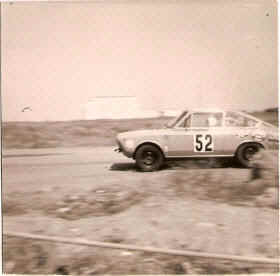 Rodriguez on SIMCA 1000 :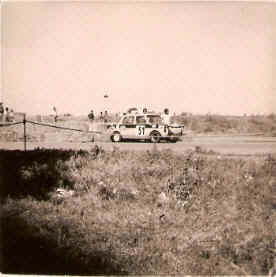 In 1973, an international race proceeds again on the la Corniche race track. André Wicky came from Switzerland with a Porsche 910 for winning the race.

Some photographs taken on the circuit:
André Wicky :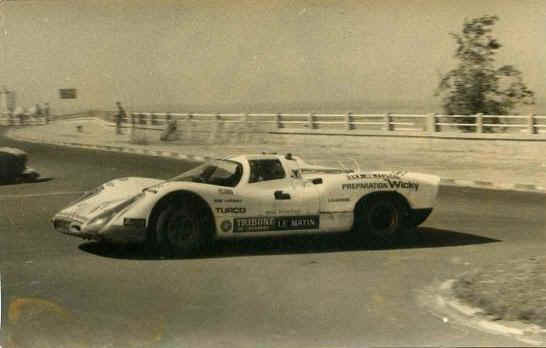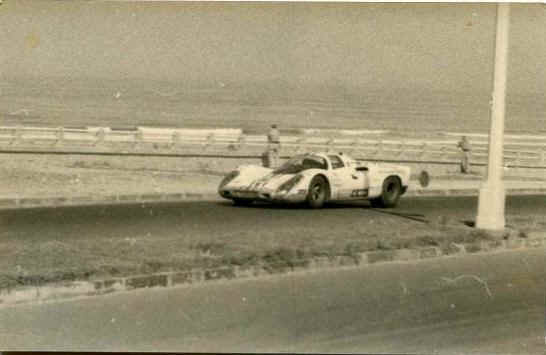 And an other driver, on a Chevron :